Dr. Shao specialize in Chinese acupuncture, herbal medicine, chiropractic, physical therapy and rehabilitation in the Indianapolis / Carmel, Indiana area.
Practice Scope
Diversified adjustment technique, Physical Medicine and Rehabilitation Acupuncture and Oriental Medicine to help
balance and regain control of the body's energy. A natural and holistic approach to the spontaneous healing of
the human body.


Acupuncture and Chiropractic Services

10640 North College Ave.
Indianapolis, IN - 46280
317-816-9955

Dr. Shao is dedicated to promoting health and wellness through diet, herbal supplements, nutrition, exercise, and
lifestyle recommendations guiding the body's energy to heal itself. He has been practicing Chinese Medicine for
15 years.

Dr. Shao stated "I believe in taking care of the problem from the source. Therefore, I am good at finding it.
I can be your body's mechanic finding the faulty parts and repair them for you."
The combination of acupuncture, chiropractic adjustment and soft tissue relief techniques has been very
successful in treating many of the emotional and physical problems.

Many of these problems relate to each other. Treating the source of the problem and the symptoms all together
has been proven to be the most beneficial to the patient. It is a challenge sometimes, but that's the fun of it!
Seeing patients getting better from the most difficult conditions is also a great reward.
50% OFF for New Patient Exam --
Coupon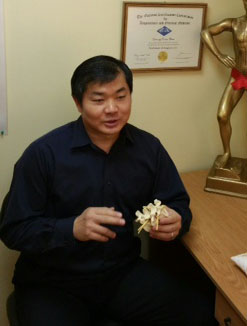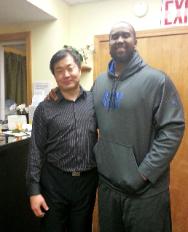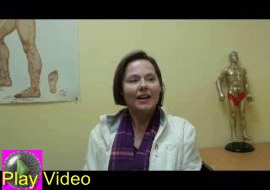 Top 10 Chiropractors in Indianapolis, IN 2015
Dr. Harry Shao, Chinese Acupuncture and Chiropractic
has been awarded as a top Chiropractic practice
with some of Indianapolis's best Chiropractors.

Verified by
Opencare.com